Infrastructure deficiencies have not only lowered productivity and efficiency in the Philippines, but also greatly affected people's daily lives.
The government has been increasing infrastructure spending since 2011. Low government indebtedness and public-private partnerships offer strong prospects for solving looming infrastructure shortages.
My flight landed in Manila around 9:00 pm on a Saturday night. When I was walking out of the exit door of Ninoy Aquino International Airport (NAIA), the arrival hall suddenly went completely dark. "Taxi, taxi?" A few taxi drivers came up to me - they couldn't care less about the sudden blackout. Surprisingly, in the dark and hot arrival hall people remained calm; they talked and laughed but no one complained. It seemed the blackout was not a big deal at all. Later I learned that the outage lasted five hours and 86 flights were cancelled.
On the way to my hotel, the taxi drove on a narrow two-lane highway. Out of the car's window the lights of buildings near and far were dim, probably due to low electricity voltage. Thinking of the gloomy lights, the narrow highway, and the sudden blackout, I knew it would be unlikely to see this again in other capital cities, even among developing countries.
Later during my visit to the Philippines, a local business contact told me that her daily 16-mile commute to Makati, Manila's main business district, takes two hours, so she leaves home at 5:30 am to avoid the worst of the traffic. One of our meetings was delayed because an attendee was stuck in traffic for 30 minutes on a mere three-mile trip. Lack of infrastructure impacts people's daily lives as well as business operations. A casino company's manager hoped more guests would be brought in by a modern airport, which is "still under discussion," and an expressway, which hasn't been completed due to delay.
The Philippines is known for its poor infrastructure. According to the World Economic Forum's latest survey of infrastructure quality, the Philippines ranks 106th out of the 140 countries.1 It ranks the lowest among major ASEAN countries. In fact, the Philippines has been falling in the ranking in recent years.
World Economic Forum's Survey of Infrastructure Quality
Quality Indicators
Philippines Ranking
ASEAN Peers Ranking
No. of Countries
Malaysia
Thailand
Indonesia
Vietnam
2013
2014
2015
2015
2015
2015
2015
2015
Overall infrastructure
98
95
106
16
71
81
99
140
Roads
87
87
97
15
51
80
93
140
Railroad infrastructure
89
80
84
13
78
43
48
140
Port infrastructure
116
101
103
16
52
82
76
140
Air transport infrastructure
113
108
98
21
38
66
75
140
Electricity supply
93
87
89
36
56
86
87
140
Source: World Economic Forum Global Competitiveness Report.
On the other hand, the Philippines is also one of the fastest growing economies among developing countries: gross domestic product (GDP) has grown at an average annual rate of 6.4% since 2011 and 4.8% from 2001 to 2010.2 So far, the economic success has been largely driven by rising consumption from growing remittance payments from overseas Filipinos, and the business processing outsourcing (BPO) industry. However, this consumption-led growth will hit a roadblock if the government does not improve its poor infrastructure soon. According to the Japan International Cooperation Agency's study, the economic loss due to traffic in the Manila metropolitan area will increase from its current US$54 million per day to US$136 million per day by 2030.3 Immediate and large-scale investment in the Philippines' infrastructure is vital for the country's future.
Compared to many developing countries, the Philippines' finances are in a good position. In 2015 government debt was only 48% of GDP, the lowest in recent history.2 In fact, the government has started to quickly ramp up spending to fund infrastructure buildout. In the last five years, the government's infrastructure spending increased from 1.8% of GDP in 2011 to 4.0% of GDP in 2015.2 In addition, funding from public-private partnerships has the potential to play an important role in this buildout. A recent public-private partnership program launched in 2010 incorporated the lessons learned from the past; it established a clear and transparent process for project selection and approvals, prepared quality pre-investment studies, and introduced various models beyond build-lease-transfer. All these changes have made public-private partnerships more attractive to both the public and private sectors.
I wrote this Field Note as I waited for my next flight in a café at NAIA. By now electricity had been restored, but there was no air conditioning in the café, and the temperature inside the café was 90 degrees Fahrenheit. Manila greeted me in the dark and now waved goodbye in the heat, but I look forward to brighter and cooler future visits.
Jia Zhu
Manila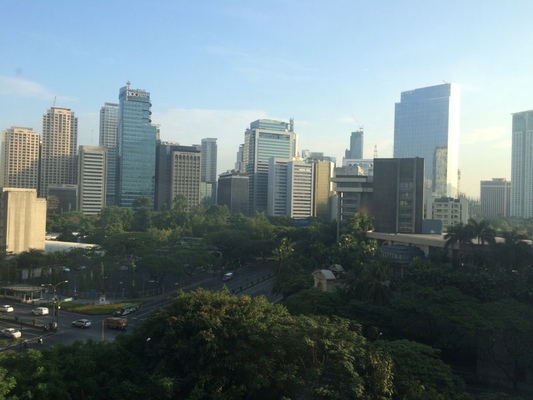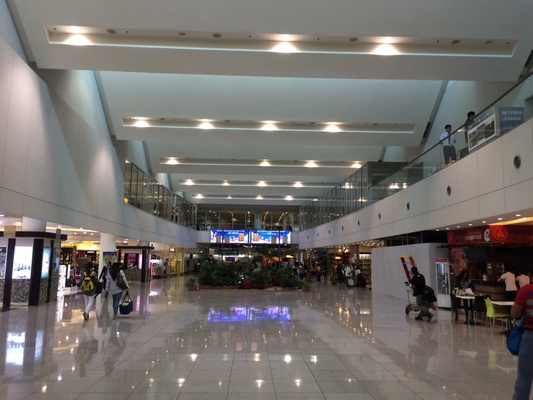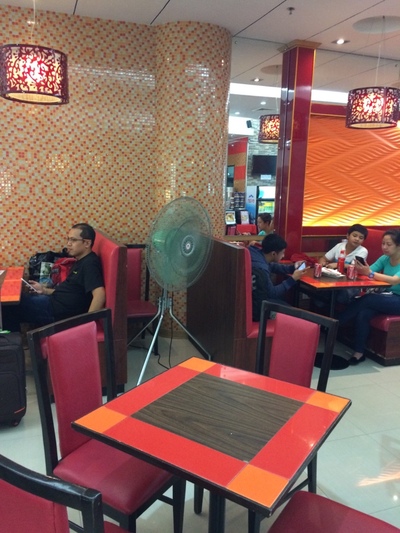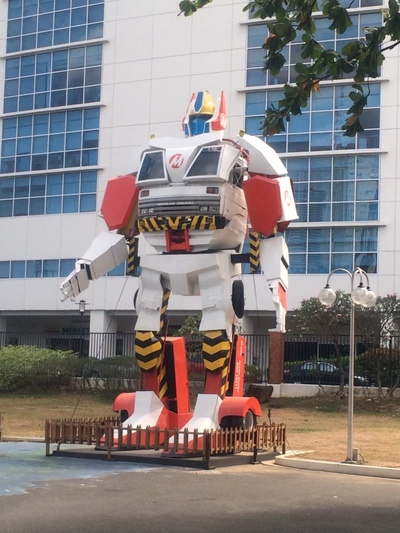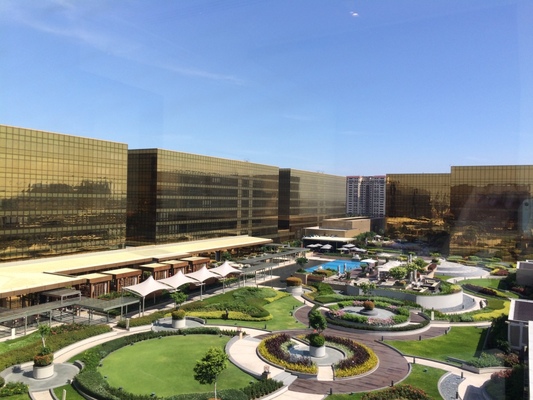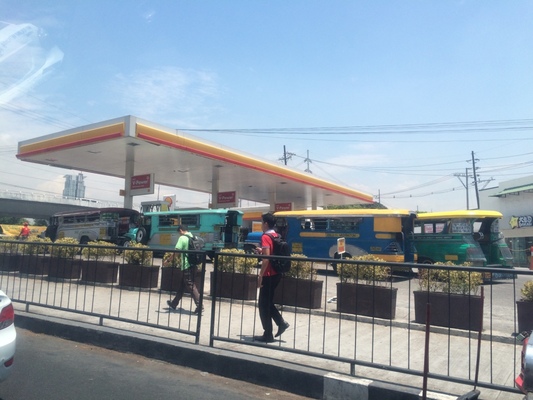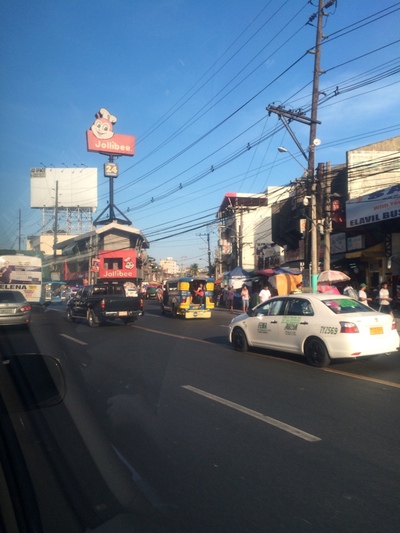 The views and information discussed in this commentary are as of the date of publication, are subject to change, and may not reflect the writer's current views. The views expressed represent an assessment of market conditions at a specific point in time, are opinions only and should not be relied upon as investment advice regarding a particular investment or markets in general. Such information does not constitute a recommendation to buy or sell specific securities or investment vehicles. It should not be assumed that any investment will be profitable or will equal the performance of the portfolios or any securities or any sectors mentioned herein. The subject matter contained herein has been derived from several sources believed to be reliable and accurate at the time of compilation. Seafarer does not accept any liability for losses either direct or consequential caused by the use of this information.
World Economic Forum, "The Global Competitiveness Report 2015-2016," 9 September 2015.
J.P. Morgan, "Philippine Equity Strategy – Dealing with the two Es (Election Cycle and Earnings Revision Trend)," April 2016.
Japan International Cooperation Agency, "JICA transport study lists strategies for congestion-free MM by 2030," 2 September 2014.