Effective October 11, 2019, Inbok Song is no longer serving as a Portfolio Manager of the Seafarer Overseas Growth and Income Fund, and has departed her position at the Fund's adviser, Seafarer Capital Partners.
Andrew Foster and Paul Espinosa remain Portfolio Managers of the Fund.
Please see the following Q&A for more information.
What roles did Inbok Song hold at Seafarer?
Inbok Song joined Seafarer Capital Partners as Director of Research in August of 2016. In that capacity, she helped organize some of the firm's currency risk management tools, its internal research databases, and its use of external research vendors. Inbok also maintained the agenda for Seafarer's internal research meetings.
Inbok was promoted to Co-Manager of the Growth and Income Fund in August 2017. In that role, she had the ability to submit orders and transact on behalf of the Fund, but only with the guidance and oversight of Andrew Foster, Lead Manager.
Inbok was promoted to Lead Manager of the Growth and Income Fund in August of 2018, and served alongside Lead Managers Andrew Foster and Paul Espinosa. In this role, Inbok had authority over, and responsibility for, the positions that comprise the Growth component of the Fund, from its establishment in September 2018 until October 2019. (See Figure 1 for definitions of the Fund's Core, Growth, and Value portfolio components.) The Growth component averaged approximately 24% of the Fund's net assets during the 13-month period, and presently comprises 29% of the Fund's net assets.
Figure 1. Seafarer Overseas Growth and Income Fund – Portfolio Components
| | |
| --- | --- |
| Core Holdings | Moderately underappreciated growth; Moderately elevated current yield |
| Growth Holdings | Higher growth potential; Lower current yield |
| Value Holdings | Lower growth potential; Higher current yield |
In addition, Inbok held the title of Chief Data Scientist, a role in which she was assigned to research and experiment with new analytical techniques (variously called "Big Data" analysis). Her research produced some formative techniques that were under development, but those techniques are not yet integrated into Seafarer's research process.
How does Inbok Song's departure impact the management of the Growth and Income Fund?
Andrew Foster and Paul Espinosa continue to manage the Growth and Income Fund following Inbok Song's departure. Andrew has assumed responsibility for the Growth component of the Fund and its underlying constituent holdings. Kate Jaquet, Co-Portfolio Manager, and Steph Gan, Senior Research Analyst, have been assigned to assist Andrew in the assumption of this responsibility and any ensuing portfolio transition. Andrew believes the Growth component has been, and will continue to be, an important element of the Fund.
As Chief Investment Officer, Andrew is satisfied with the Growth and Income Fund's composition, inclusive of the Growth component. At the same time, he is never "happy" with any Fund's construction: every portfolio is a perpetual work in progress, with material potential for improvement (the potential for improvement applies to the Fund overall, and also its Growth component).
Will Inbok Song's departure cause the Growth and Income Fund's investment strategy to change?
The Seafarer Overseas Growth and Income strategy seeks to offer investors a relatively stable means of participating in developing countries' growth prospects, while attempting to mitigate adverse volatility in returns. The portfolio's constituent holdings will inevitably undergo transition due to the associated transition in the Fund's management structure. However, the Fund's investment strategy is unchanged. The Growth component enhances the Fund's ability to pursue its stated objectives, and Andrew Foster is determined that the Growth component remains a vital characteristic of the Fund.
What are the implications of Inbok Song's departure for the stability and growth of the team at Seafarer?
The size of Seafarer's team is commensurate with the firm's current scale and its long-term business development plans. Seafarer's assets under management (and correspondingly, its revenues) have been stable over the course of 2019. At its present scale, Seafarer is a profitable company with ample financial resources at its disposal to grow at a measured pace, and it has no plans to reduce its staff. The firm may add to its analyst team in 2020 or beyond.
Seafarer Overseas Growth and Income Fund
Portfolio Managers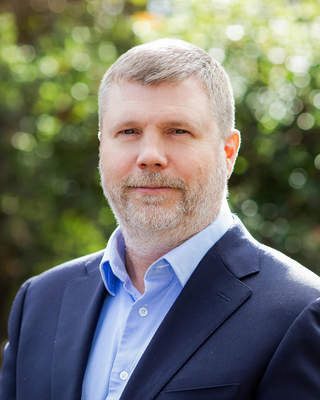 Andrew founded Seafarer Capital Partners in 2011. He is the Chief Investment Officer, a Lead Portfolio Manager of the Seafarer Overseas Growth and Income Fund, and the Co-Manager of the Seafarer Overseas Value Fund.
Prior to founding Seafarer, Andrew worked at Matthews International Capital Management, adviser to the Matthews Asia Funds. While there, he served in a number of roles, including Portfolio Manager, Director of Research and Acting Chief Investment Officer. Andrew was directly responsible for the management of $4 billion in emerging market assets, and oversaw both public mutual funds and private accounts, including a sub-advisory relationship for Bank of Montreal's Asian Growth and Income Fund.
Andrew began his career in emerging markets in 1996, when he worked as a management consultant with A.T. Kearney, based in Singapore.
Andrew holds an A.B. in Public Policy and a secondary degree in Economics from Stanford University and an M.B.A. from INSEAD.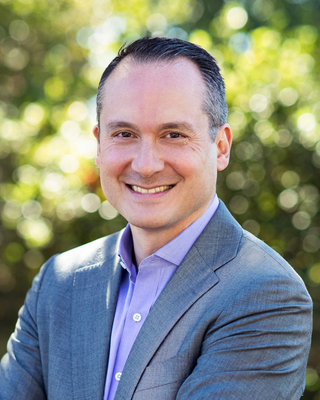 Paul joined Seafarer Capital Partners in 2014. He is the Lead Portfolio Manager of the Seafarer Overseas Value Fund and a Lead Manager of the Seafarer Overseas Growth and Income Fund.
Paul's career has focused on equity analysis in global emerging markets. Previously, he was a London-based equity research analyst at Legg Mason, where he was responsible for stock selection in the industrial and consumer sectors. His portfolio responsibilities included core, small cap, and market-neutral strategies among others. Prior to joining Legg Mason, Paul performed the same function with the same team at Citigroup Asset Management and J.P. Morgan Investment Management in New York. He began his career as a corporate finance analyst at Salomon Brothers' Financial Institutions Group.
Paul holds an A.B. in Economics with Honors from Brown University. He is a CFA charterholder and a member of the CFA Institute.
For More Information
Individual Investors
(855) 732-9220
Investment Professionals
(415) 578-5809
The views and information discussed in this commentary are as of the date of publication, are subject to change, and may not reflect Seafarer's current views. The views expressed represent an assessment of market conditions at a specific point in time, are opinions only and should not be relied upon as investment advice regarding a particular investment or markets in general. Such information does not constitute a recommendation to buy or sell specific securities or investment vehicles. It should not be assumed that any investment will be profitable or will equal the performance of the portfolios or any securities or any sectors mentioned herein. The subject matter contained herein has been derived from several sources believed to be reliable and accurate at the time of compilation. Seafarer does not accept any liability for losses either direct or consequential caused by the use of this information.