Bangkok had a noticeable lack of food vendors on its streets thanks to efforts by the Thai military government in recent years to "tidy up" public spaces and improve hygiene. Such efforts appear to be part of a broader campaign to modernize and formalize the economy. There may be unintended social and economic costs associated with such policies.
Visions of fried noodles and coconut curries danced in my head as I landed in Bangkok, travel-weary and hungry. To my disappointment, the city's world-famous street food was surprisingly hard to find. Following Thailand's 2014 coup, the Bangkok Metropolitan Administration (BMA) began removing and relocating tens of thousands of licensed and unlicensed food vendors from Bangkok's main streets in a campaign to "return the pavement to pedestrians" and improve the city's order and cleanliness.12 While efforts to regulate and curtail street vending in Bangkok date back to the 1970s, the military-appointed BMA's crackdown marked the end of the government's accommodation of street vending.3 An estimated 17,000 food vendors have since lost their licenses and 500 of the over 700 designated food vending areas have been demolished.4 Nonetheless, I was determined to track down what remained.
I first encountered a squadron of "street food" vendors in the top floor of a sleek shopping mall (see the Field Note photos). Some more fortunate vendors have relocated to such food courts as shopping mall culture has blossomed in Bangkok. With outside temperatures reaching 100° F (37° C), this air-conditioned version of Bangkok was an admittedly comfortable way to experience "street food," prepared in visibly hygienic conditions. However, while flavorful, the sanitized shopping mall ambience left an odd aftertaste. Curiously, food vendors were not allowed to accept cash payments directly. Instead, customers added money to value cards at separate kiosks to be debited electronically by each vendor. The desire to capture a digital record of all transactions and ensure no hard cash is inappropriately pocketed seems to be echoed in the military junta's PromptPay electronic payments initiative, which is aimed at digitizing retail transactions by small businesses and, in effect, widening the tax base.
With my stomach still rumbling for pavement-level street food, I ventured back out into un-air-conditioned Bangkok. Khao San Road, a popular tourist destination where street food vendors managed to resist a complete ban, was devoid of street vendors when I visited. They had been temporarily cleared out for a rehearsal of the new king's coronation ceremony. With some further wandering, I eventually managed to locate a designated vendor area along a quiet street. Vendors have complained about the lack of customers and foot traffic in these locations. Perhaps I came during a lull in activity in the evening, but the stalls felt empty and I was met by a barrage of enthusiastic vendors ushering me to eat at their respective tables (alas, I felt compelled to vet several competing claims of wok supremacy). Vendors operating outside of such regulated areas hide on side streets or back alleyways and risk being fined or arrested if found on prohibited streets. Others have hung up their ladles and chopsticks for good.4
The importance of the plight of Bangkok's street food vendors goes beyond simply inconveniencing hungry equity analysts and tourists. Street food has provided a key source of affordable and convenient food as well as a means of economic stability and social mobility for the city's poor and disadvantaged.5 A 2016 study by a professor at Thailand's Thammasat University found that among 400 Bangkok street vendors surveyed, more than 70% were women, more than 70% were over the age of 40, and roughly two-thirds had not graduated from high school. The buyers surveyed were mostly laborers with 35% earning the daily minimum wage or less and 40% frequenting vendors daily.6 These segments of vendors and buyers may be particularly impacted by the crackdown on this part of the informal economy. With close to one-third of Bangkok's workforce and roughly 60% of Thailand's workforce employed informally, the health of the informal sector is an important ingredient to the success of the broader economy.78 Like a good kaeng kari yellow curry, the small potatoes matter.
Brent Clayton
Bangkok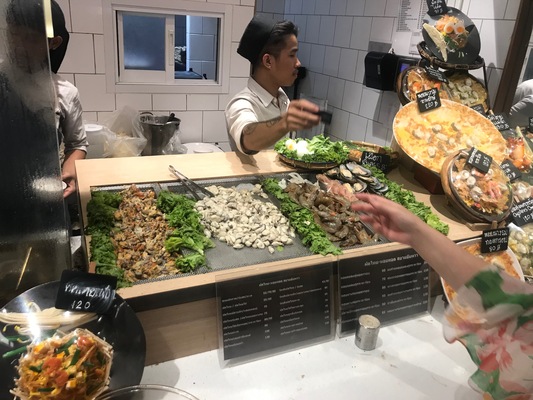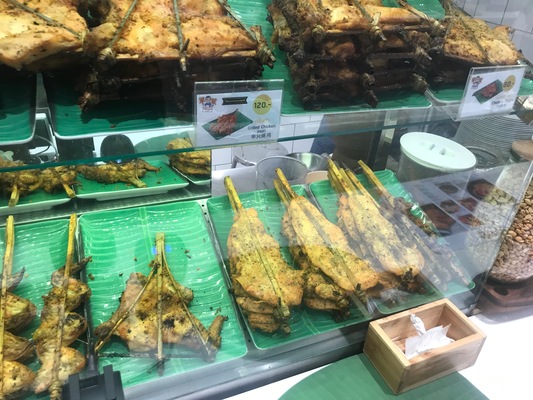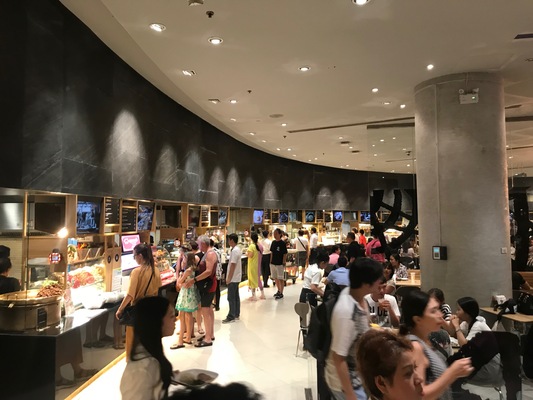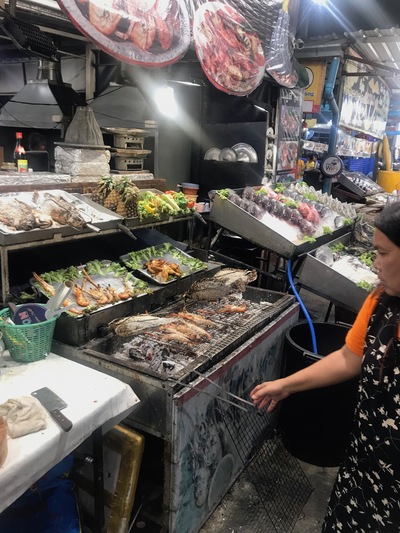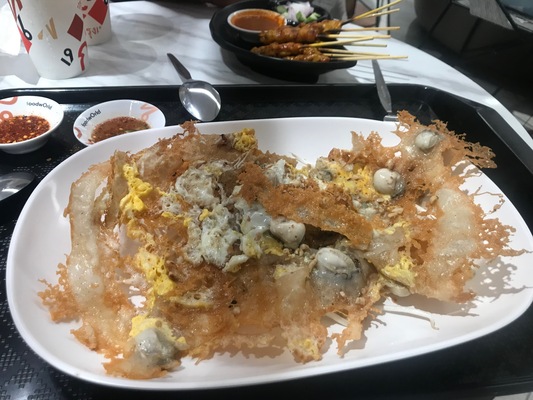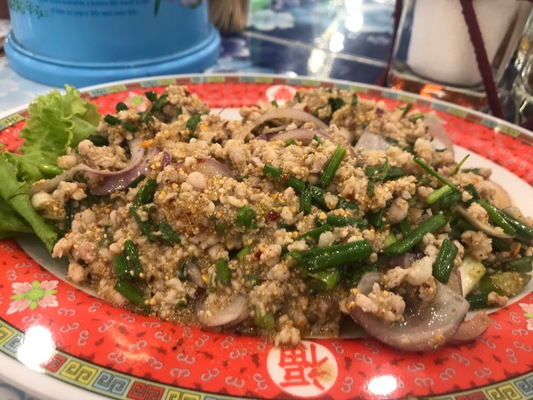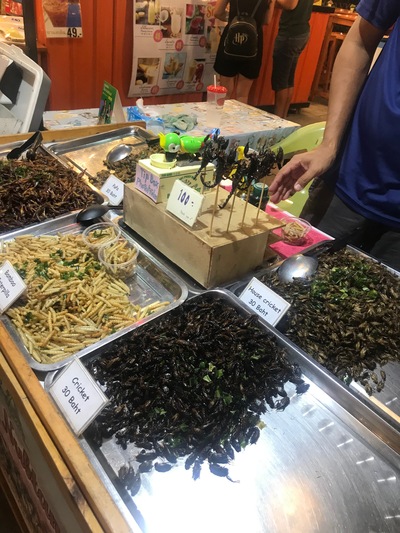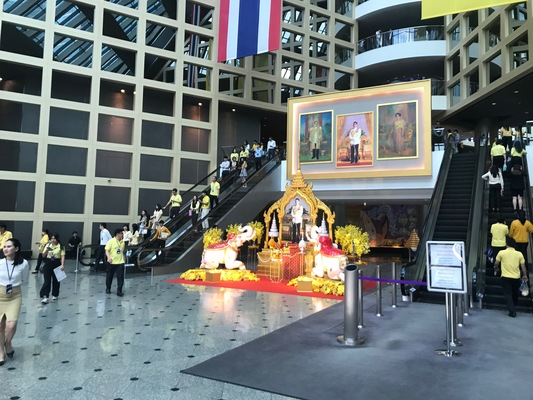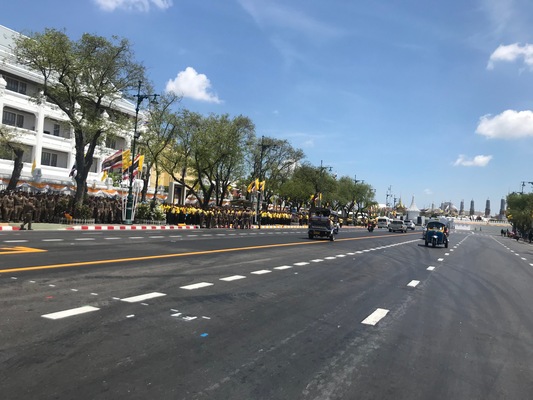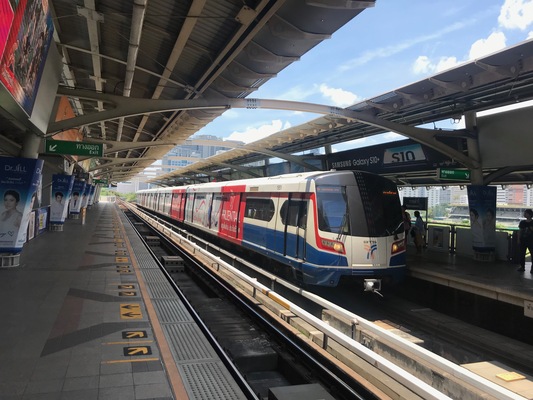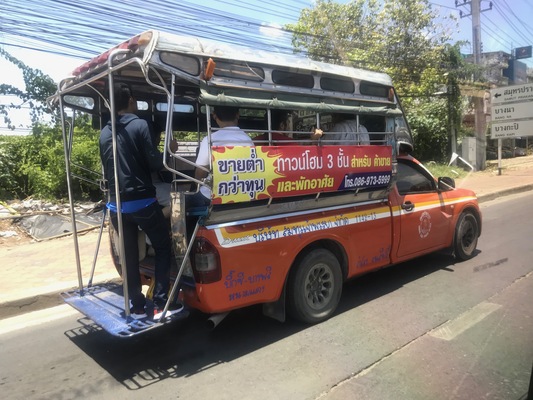 The views and information discussed in this commentary are as of the date of publication, are subject to change, and may not reflect Seafarer's current views. The views expressed represent an assessment of market conditions at a specific point in time, are opinions only and should not be relied upon as investment advice regarding a particular investment or markets in general. Such information does not constitute a recommendation to buy or sell specific securities or investment vehicles. It should not be assumed that any investment will be profitable or will equal the performance of the portfolios or any securities or any sectors mentioned herein. The subject matter contained herein has been derived from several sources believed to be reliable and accurate at the time of compilation. Seafarer does not accept any liability for losses either direct or consequential caused by the use of this information.