Data is the fuel that powers artificial intelligence (AI), and there is an enormous amount of data being captured and analyzed in China today.
China's smart city initiatives employ big data and AI to address the challenges created by rapid urbanization.
Software spending in China is growing swiftly due to smart city initiatives in 2nd and 3rd tier cities, but remains lower as a percentage of gross domestic product (GDP) compared to the U.S.
On a recent trip to Beijing, I was struck by the advanced levels and uses of technology, automation, big data and AI that are seemingly ubiquitous in China today. Big data and AI are at the airport, metro stations, city centers, and even in hotels and restaurants, collecting a high volume and variety of data in multiple ways, including motion sensors and facial recognition technologies. Even my relatively modest hotel utilized facial recognition technology at the reception desk in order to more quickly serve its frequent customers and employed robots in the lobby to direct guests to their rooms and answer questions about current hotel activities. This same hotel had robots delivering food from the kitchen to the dining room of their main restaurant, something I found equal parts fascinating and unsettling.
Big data and AI are central features of China's smart city initiatives. These initiatives aim to improve the quality of citizens' lives by helping authorities optimize the operation and maintenance of urban infrastructure. An astounding breadth of data related to the functioning and condition of metros, surface streets, traffic lights, parking lots and the location of citizens is being gathered, processed, and analyzed though cloud-based computing applications and big data analytic platforms. The omnipresence of China's smart city initiatives is enough to make your head spin and while the sheer amount of surveillance makes this American more than a little uncomfortable, the success of these initiatives in improving urban living conditions must be acknowledged. A good example of this success is that everyone in Beijing can get on the metro with the tap of a smartphone, encouraging the use of public transport and easing traffic on the surface roads.1 Fast internet connections, 5G rollout, high smartphone penetration, significant data center capacity, and good IT infrastructure are just some of the reasons that China's smart city initiatives are likely to succeed in optimizing the efficient use of its rapidly growing infrastructure.
Smart city initiatives are a key growth driver for many software companies in China. One software company I met with is expecting continued 20-30% revenue growth in its smart city segment for the foreseeable future, with some of its municipal clients entering 3rd, 4th and 5th phase smart city initiatives.2 This company is also optimistic about its long-term growth prospects as there are hundreds of cities in China still in the early stages of launching smart city initiatives. The development of smart city technologies and projects is a key national policy for the central government; this top-down support, combined with the stress on local economies and the environment from swelling urban populations, means most Chinese cities are complying with this national priority.34 Today, China has about 500 smart city pilots, outnumbering all other countries combined.5
Amidst all this technological advance, software spending as a percent of GDP remains low in China at 0.1%, compared to 1.3% of GDP in the U.S.67 Most of the companies I met on this trip articulated plans to continue to invest in technology, particularly in cloud-based computing applications and software. China's public cloud SaaS (Software as a Service) market is expected to grow at a 35% compound annual growth rate (CAGR) for the 2018-2021 period and reach a market size of $4.5 billion, outpacing the 17% CAGR of the global public cloud SaaS market.78 Domestic software spending is likely to sustain strong growth on the back of smaller cities' commitments to developing smart city initiatives.
The smart city initiatives in China are massive in scale and the associated technology advances being realized are rapid. The level of big data and AI driven surveillance in China raises real ethical questions, especially in light of the situation in Xinjiang. For this field note I put that very heavy topic aside. As I witnessed, big data and AI are making daily urban life in China more convenient, with technologies to make commutes more efficient, to locate parking or public bicycles, or even to make an appointment at a city hospital, all of which save urban dwellers both time and money.9 Indeed, China's technology companies are at the forefront of applying AI-driven solutions to transform industries from logistics to healthcare. Smart city initiatives bode well for the trajectory of innovation in China and its software-driven development.
Kate Jaquet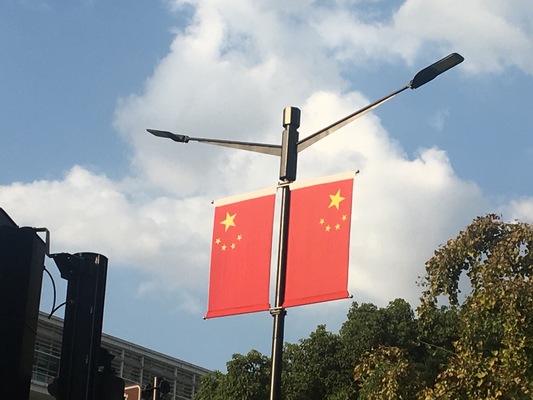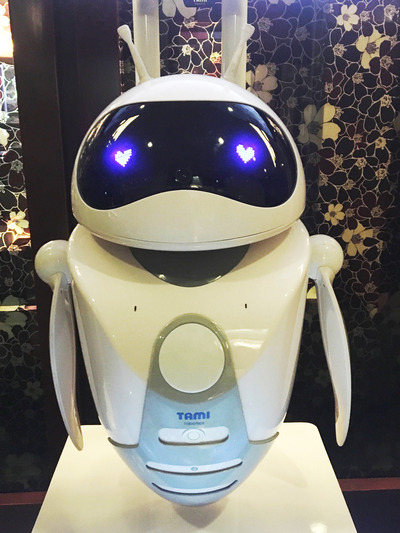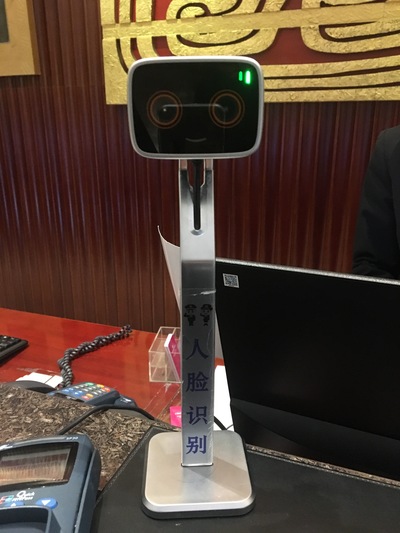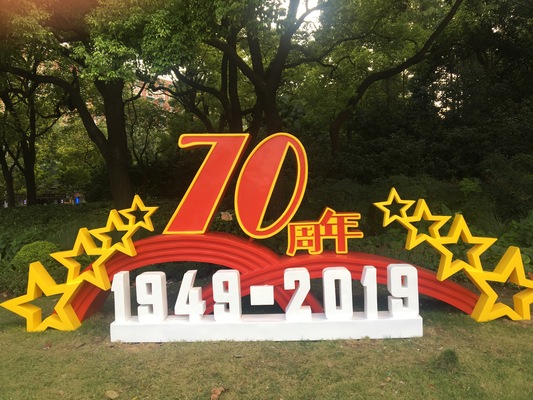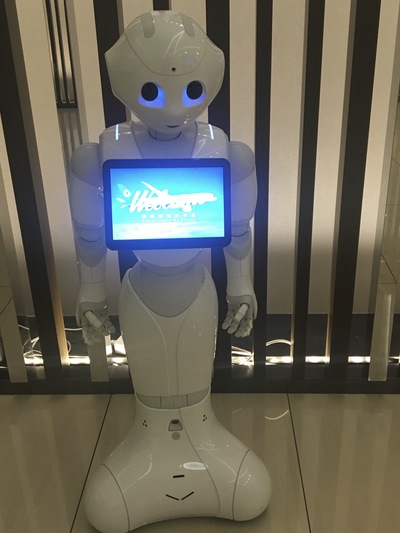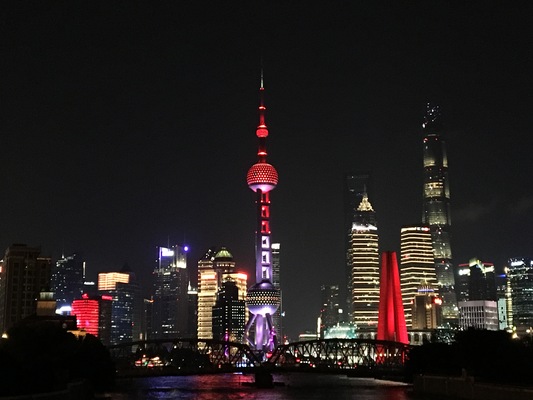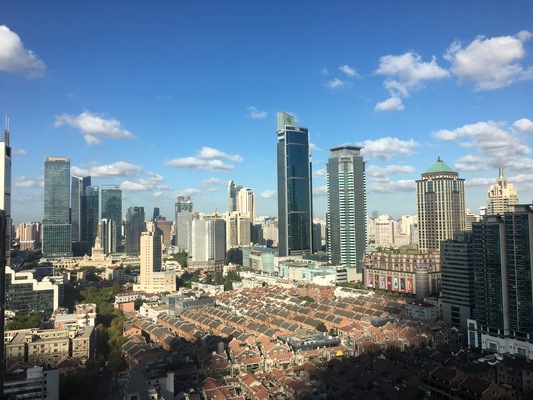 The views and information discussed in this commentary are as of the date of publication, are subject to change, and may not reflect Seafarer's current views. The views expressed represent an assessment of market conditions at a specific point in time, are opinions only and should not be relied upon as investment advice regarding a particular investment or markets in general. Such information does not constitute a recommendation to buy or sell specific securities or investment vehicles. It should not be assumed that any investment will be profitable or will equal the performance of the portfolios or any securities or any sectors mentioned herein. The subject matter contained herein has been derived from several sources believed to be reliable and accurate at the time of compilation. Seafarer does not accept any liability for losses either direct or consequential caused by the use of this information.

Kate Jaquet is a Registered Representative of ALPS Distributors, Inc.
Yuan Yang and Emily Feng, "Beijing transit opens smartphone payments to all except Apple," Financial Times, 14 August 2017.
Michelle Toh and Leonie Erasmus, "Alibaba's 'City Brain' is slashing congestion in its hometown," CNN Business, 15 January 2019.
China's smart city policies were officially set out in 2011 as part of China's 12th Five-Year Plan. A series of policies advancing smart city campaigns followed, including the Notice Implementing the National Smart City Pilot in 2012, the National Interim Measures for Smart City Pilot in 2013, and Guidance on Promoting the Sustainable Development of Smart Cities in 2014. These national policies are all aimed at promoting China's industrialization, informatization and urbanization.
Yongling Li, Yanliu Lun and Stan Geertman, "The development of smart cities in China," Utrecht University, 2015.
Fan Yang, "China's Big Brother smart cities," Asia & The Pacific Policy Society, 26 July 2018.
Mark Brinda, Moonsup Shin and Kate Woolley, "How China's Cloud Market Differs from Others," Bain & Company, 16 August 2019.
"World Development Indicators Databank," World Bank, Data as of 27 November 2019.
Bloomberg. Data as of 4 April 2019.
As a side note, smart city initiatives are underway in many cities around the world, including Chicago, which has installed sensors and cameras in order to measure air quality, temperature, water levels on streets and gutters, and sound levels. Chicago city administrators use this data to identify ways to save energy, use resources more effectively, address environmental issues such as urban flooding, reduce waste production, and generally improve living conditions for Chicago's citizens. Source: Sean Thornton, "A Guide to Chicago's Array of Things Initiative," Harvard Kennedy School Ash Center for Democratic Governance and Innovation, 2 January 2018.