Indian cities are transforming due to widespread infrastructure, economic, social and cultural development.
Having grown up in India, it is pleasing to see the positive influence across cities as each city aspires to develop and achieve more than others.
A recent visit to India covering several cities including Delhi, Mumbai, Hyderabad, Jaipur, Kochi, Vadodara and Pune provided a glimpse of widespread, ongoing infrastructure, economic, social and cultural development. Before its recent makeover, the Mumbai airport was compared to a state transport bus stand with its dirty restrooms and paan (betel leaf) stains on walls. Restaurant options were limited and usually served stale food. The check-in and immigration process was a chaotic experience. In contrast, the new airport terminals in Mumbai and Delhi are truly world-class and one cannot resist a comparison with Changi Airport in Singapore, which is consistently rated among the best airports in the world.
Encouraged by the success of a metro rail project in Delhi, at least ten other cities have either started building their own metro projects or are at an advanced planning stage. The list of new metro rail projects comprises the usual suspects - Mumbai, Bangalore, Chennai, Kolkata and Hyderabad - but also some relatively smaller cities including Kochi, Pune, Jaipur, Lucknow, Ahmedabad and Nagpur. During the years I lived in Delhi, I commuted long distances through heavy traffic on public transport buses that lacked air-conditioning despite summer temperatures crossing 100°F. It is quite remarkable that a city like Delhi that was criticized as recently as ten years ago for its inadequate road and metro rail infrastructure has now become a trendsetter for other cities to follow.
In addition to rail infrastructure, road infrastructure has been developing rapidly. Delhi now has over 90 flyovers (overpasses), 25 of which were constructed in the past five years.
In the city of Gurgaon, the development of a new integrated business district called Cyber City and neighboring Cyber Hub, a food and entertainment complex spread over 200,000 square feet, is an example of Indian development not just playing catch-up but rivaling what we see in the western world.
The adoption of new technologies, following shortly behind that of other countries, is a key catalyst for change in Indian cities, as well. A significant development has been the wide penetration of mobile phones in India, with an estimated 900 million subscribers (approximately 75% of the population), of which around 120 million (approximately 10% of the population) own a smartphone. The use of mobile-app-based transportation networks in India, such as Ola Cabs (which is similar to Uber in the U.S., though Ola Cabs is an aggregator for licensed taxi companies), is now becoming a routine part of the local culture.  When our driver stopped in front of a tea stall to ask for directions, a passerby looked at me in the car and almost annoyingly said, "Don't you have Google Maps on your phone? Can't you check on that?!"
While the aggressive driving on roads hasn't dissipated, it was very heartening to hear – albeit anecdotally from our drivers in Hyderabad and Delhi – that the traffic police have started using cameras to send traffic violation fines by mail, much like in the western world. Some of the toll roads we used were world-class, though we witnessed congestion at the payment booths, most of which still seem to require cash payments. Perhaps it is time for Indian cities to consider using electronic readers more widely. While traveling by an inter-city train, I found myself to be old-fashioned, with a printed copy of the ticket. Most of my fellow passengers very matter-of-factly flashed their phones to the ticket checker. With everything and everyone moving online, the long lines outside rail reservation centers and the dependence on travel agents for flight tickets are now things of the past.
Compared with 15 years ago, when I lived in India, the change in the cities is visible, and it is accelerated by the fact that marginal development in one city has a positive, competitive influence on other cities. As cities represent the urban fabric of India, they reflect the aspirations of millions of citizens who play a critical role in India's development going forward. Now, these citizens eagerly wait for municipal and city governments to follow through on development projects that promise to take Indian cities and the entire country to the next level of progress. 
Sameer Agarwal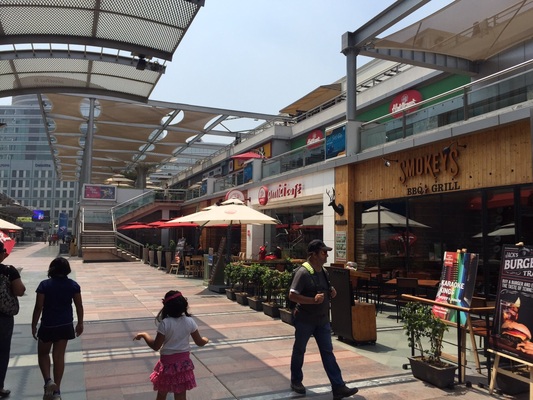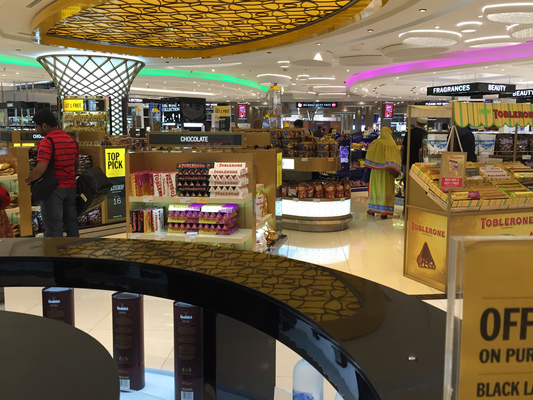 The views and information discussed in this commentary are as of the date of publication, are subject to change, and may not reflect the writer's current views. The views expressed represent an assessment of market conditions at a specific point in time, are opinions only and should not be relied upon as investment advice regarding a particular investment or markets in general. Such information does not constitute a recommendation to buy or sell specific securities or investment vehicles. It should not be assumed that any investment will be profitable or will equal the performance of the portfolios or any securities or any sectors mentioned herein. The subject matter contained herein has been derived from several sources believed to be reliable and accurate at the time of compilation. Seafarer does not accept any liability for losses either direct or consequential caused by the use of this information.