While everyday life in Istanbul seems to be moving at its normal hectic pace, this sense of normalcy belies Turkey's political turmoil.
Known for its history, Istanbul has kept pace with other emerging market mega-cities in developing ultra-modern retail and transportation infrastructure.
A "trader's mentality" is evident everywhere in Istanbul, setting it apart from similar emerging market cities. Vendors approach tourists with a cultural sensitivity and a "value proposition."
I joined Seafarer last year in a client communications role, having dedicated the previous seven years of my career to helping U.S. based investment professionals understand the opportunities and challenges of investing in the Far East. Unlike the investment teams I have worked with, my day job did not involve travel to foreign investment destinations, so I tended to take my family vacations to these markets instead, mostly in Asia. In addition to being a great opportunity to discover the world with my young family, these personal trips helped me to better understand the insights provided by our investment team and offer a complementary, "every day" perspective for clients.
Since I have previous professional experience focusing in Asia, as well as personal and educational experience in Latin America, greater Eastern Europe remained the lone primary "emerging market region" that I had not visited. This prompted my family to visit Istanbul for the first time this summer.
Immediately upon arriving, there was a familiar note about Istanbul for one with experience in other developing world mega-cities. While these mega-cities each have their own unique history and culture, the modern development of these locations has produced many similar trends. Modern shopping malls, transportation infrastructure, and luxury car dealers are omnipresent and consist largely of the same global brands, seeking the newly minted high-end consumers in these large and growing metropolises. While cities like Seoul, Mexico City, São Paulo, and Santiago all have per capita incomes well below the United States and Western Europe, their enormous populations and growing wealth mean that there are enough high-end consumers to make these luxury outlets viable, if a bit unimaginative. Even though the wealthy consumer is a relatively small percentage of the population, the very nature of high-end consumption makes them very visible in these markets. I have found it easy to be distracted from the everyday reality of these cities by the, often ostentatious, luxury outlets. On my visits, I make it a point to seek out the "real people," those who are working hard every day to make a better opportunity for themselves and their families.
In the squares, malls, bazaars, and restaurants of Istanbul, a vibrant culture of trading was evident. I am accustomed to the barrage of offers an obviously American tourist receives when in an emerging market city, but in Istanbul it was different. The vendors knew how to approach Americans differently than visitors from other cultures. We were often offered very helpful directions or information on tourist sites by men on the street before they attempted to usher us into the "family carpet bazaar." The restaurants were ready for westerners as well, with "easy price fixe" meals of kebab, which looked very appealing until you realized that ordering a slightly smaller portion on the regular menu was more than enough food, and about half the price. To me, this "trader's mentality" shows an aspect of the culture in Istanbul that is deeply engrained in cross-cultural commerce. Turkey's long history as the meeting place for the east and west and a hub of global trade seems to have produced a lasting ease among Turks in doing business across cultures. This ubiquitous intercontinental business savvy forms a cultural asset that other countries simply cannot replicate, and which may contribute to Turkish companies' competitiveness.
In Andrew Foster's field note from Istanbul, he discussed his visit to Taksim Square only weeks prior to the political violence that erupted in that location. Our hotel was located adjacent to Gezi Park, and Taksim Square served as the starting and ending point for many of our tourist excursions. I am happy to report that life in the park and square seemed, to the foreign visitor at least, to be going on at a normal pace. The park hosted families and older gentleman playing chess. There were local food vendors and teenagers kicking around footballs. Taksim Square was as bustling with energy as you would find in any major city center.
Adjacent to the square is Istiklal Avenue, a closed street that has been turned into a shopping mall. On our visit, the crowd on the street was one of the most globalized mixes that I have encountered. We shopped alongside East Asian, European, African and American tourists. A Turkish ice cream vendor with a small booth on the street lured my family with, "We have the perfect flavor for Americans, I know you will like!" My biggest decision on this day was if I should buy a new pair of Ray-Bans to replace my lost sunglasses or go with a local brand for 30 Turkish Lira. There were three other shoppers in the high-end sunglasses store in the mall, two who looked like local Turks and one woman in a hijab. One of the three sales people greeted me immediately in English asking, "Where in America are you from?" He proceeded to show me the "brands Americans like." The prices seemed quite high, much higher than I would have expected to pay at home. This is not uncommon in emerging market cities as global brands are often hit with import taxes, causing them to be up to twice as expensive as in the U.S.. Not comfortable with the prices, I discovered my family had wandered into a discount store in the mall where they were amongst crowds shopping for inexpensive clothes and accessories with brands I did not recognize. I was ultimately able to buy the locally produced brand at a much better value for money.
Despite our feeling that the streets and squares were calm and safe, the reality is that Turkey is in the midst of significant political turmoil. After many years under dominant rule of the Justice and Development Party (known as the AK Party), Turkey held elections in June. Despite President Erdogan's unconventionally active role in the election, the AKP was not able to win a majority, forcing the formation of a coalition government. There was a good deal to be gained by the establishment of a coalition government, even if it never looked likely. A country with a strong business culture and quality companies often just needs the government to get out of the way. Protectionist trade policies, wasteful government spending, and cronyism under Erdogan have all acted as hindrances to Turkey leveraging its greatest strengths. Since the Taksim Square protests, the Erdogan government has become less tolerant of any form of dissent. This has been particularly pronounced with the Kurdish population in the Eastern part of the country, but I wonder if we did not witness an effect of this in Istanbul. When we casually asked waiters, hotel staff and others about the elections, the response was mostly to laugh it off, "Oh that is just politics, that is boring." We got the feeling that the political environment was simply too uncomfortable for people to discuss politely with foreign visitors. Ultimately, the agreement to form a coalition government was not reached. New elections are scheduled for the Turkish Parliament in November.
The instability in Turkey has only escalated with the uncertainty about the future of the government. Increased strength of the Kurdish resistance forces and crises across Turkey's borders with Syria and Iraq have spilled over in terms of both a refugee crisis and domestic terrorism. Shortly after we left Istanbul, the violence in other regions of the country visited the city, with bombings and shootouts between police and extremists. Even the U.S. consulate was shot at during the disruption. Many believe the increased anxiety of the population leaves the electoratel policies open to further abuse at the hands of Erdogan, who may be the only political leader with a platform to project strength. To those worried about basic security, even a dictator can seem the best option. Unfortunately, it is difficult to see Turkey moving forward until these internal disputes reach some form of resolution.
Daniel Duncan
Istanbul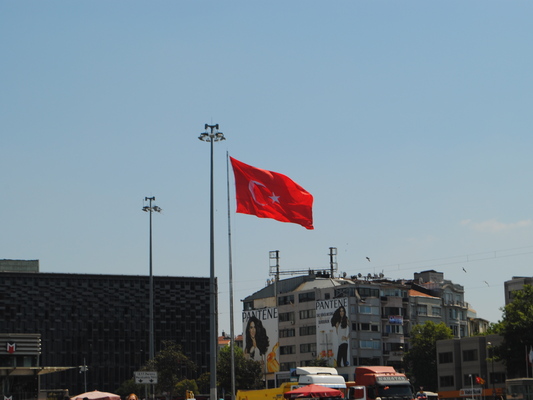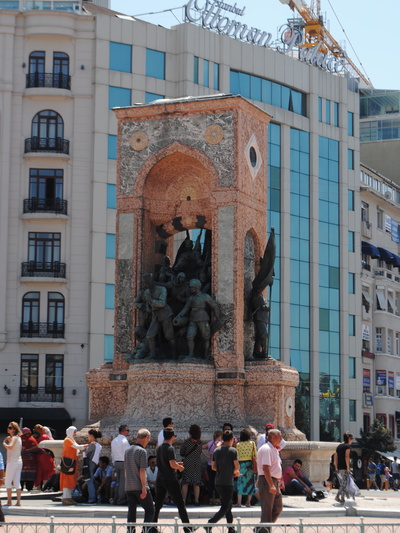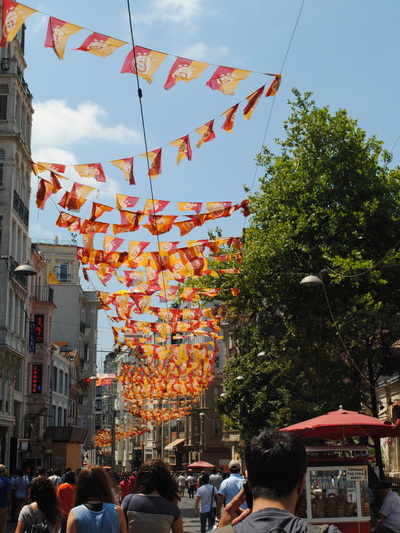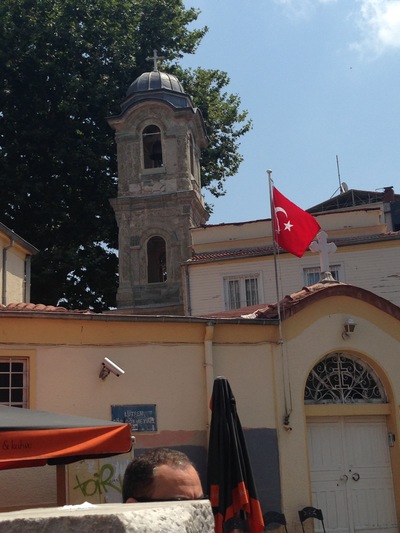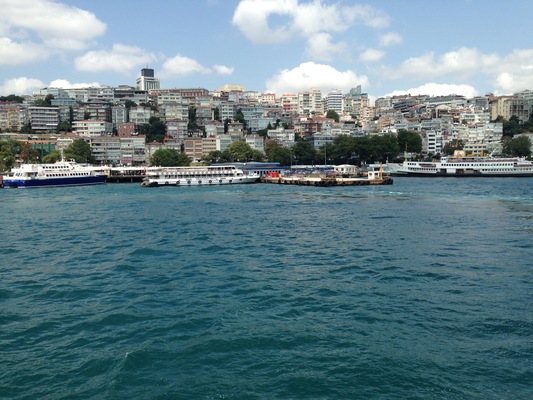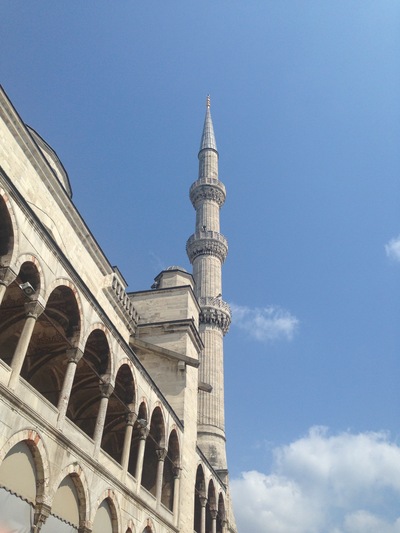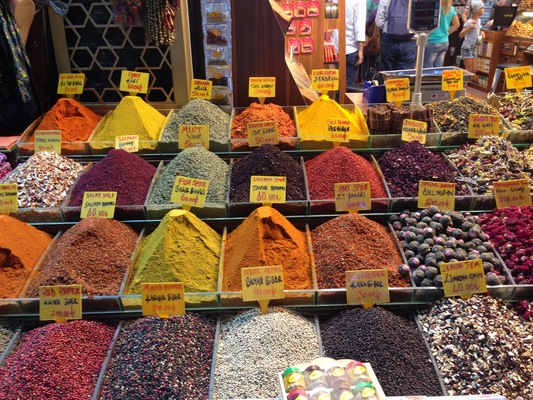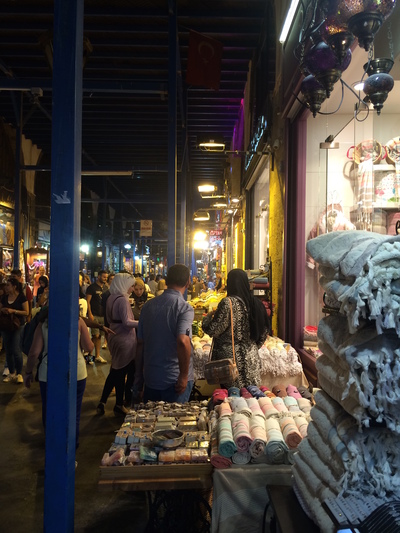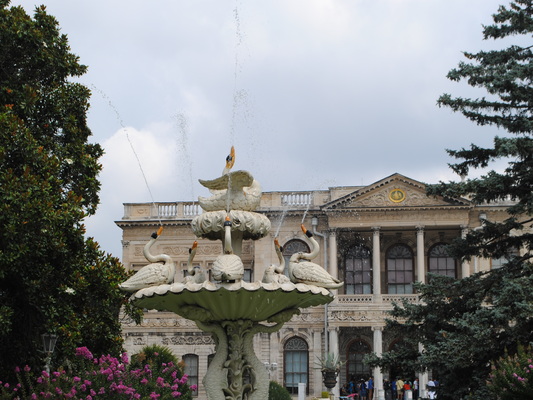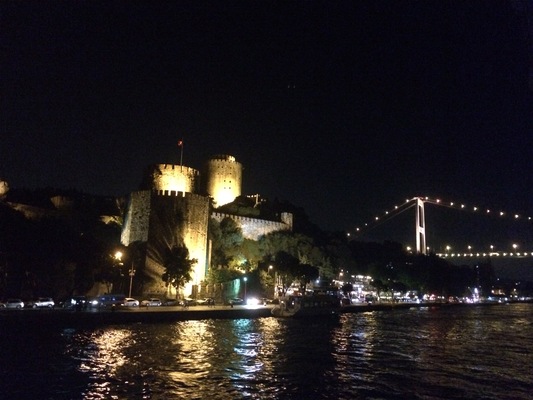 The views and information discussed in this commentary are as of the date of publication, are subject to change, and may not reflect the writer's current views. The views expressed represent an assessment of market conditions at a specific point in time, are opinions only and should not be relied upon as investment advice regarding a particular investment or markets in general. Such information does not constitute a recommendation to buy or sell specific securities or investment vehicles. It should not be assumed that any investment will be profitable or will equal the performance of the portfolios or any securities or any sectors mentioned herein. The subject matter contained herein has been derived from several sources believed to be reliable and accurate at the time of compilation. Seafarer does not accept any liability for losses either direct or consequential caused by the use of this information.

Daniel Duncan is a Registered Representative of ALPS Distributors, Inc.