Peru stands out as one of the most concentrated markets in the emerging world, with the fifteen largest public companies constituting over 75% of the total market capitalization of the Lima stock exchange. Just a handful of families control large portions of the economy.
Overall, I was impressed with the quality of the management teams, particularly their conservative attitudes toward leverage as well as their regional expansion ambitions.
Notwithstanding the significant -27.9% selloff in Peruvian equities year to date,1 valuations remain relatively steep; the Fund has not yet entered this market but may do so if valuations grow more compelling.
With a metropolitan population approaching nine million and an average of less than two inches of rainfall per year, Lima is an impressively large and extremely dry city, despite its oceanfront location. What follows are a few insights from my recent visit to this sprawling and arid Andean capital:
Rapidly developing city. Lima is on the path to becoming a modern capital. The San Isidro financial district is home to many recently constructed mid-rise office buildings that would look at home in any major U.S. city. However, with only one commuter rail line in operation today, there is much infrastructure work that lies ahead for Lima.
Concentrated market. The total market capitalization of the Lima stock exchange, the Bolsa de Valores de Lima, is USD $78 billion, with the largest fifteen companies constituting 76% of this total.2 Just fourty-eight companies on the Bolsa have market capitalizations above USD $100 million.3 Like many smaller markets, Peru has just a few families that influence large swaths of the economy. Two of the most prominent families each have significant interests in the banking sector as well as various interests in the retail, insurance, real estate, consumer and / or resource sectors. Not surprisingly, related party transactions are common in the financial statements of the largest listed companies in Peru, but given the manageable size of the market, it is not hard to identify the rationale or underlying motives for these transactions.
Fiscal conservatism. It was underscored in almost all of my meetings that the country and its people have endured much over the past several decades including war, military governments, the narcotic trade, insurgencies, hyper-inflation and corruption. Several of the CFOs and Treasurers whom I met with mentioned that they very much remember the fallout from the corporate banking crisis which occurred in Peru in the wake of the 1997 Asia financial crisis, when all but a few international banks hastily pulled out of the country, selling their loan portfolios to the three largest Peruvian banks and leaving many local companies with limited alternatives by which to meet their financing needs. Overall, I was impressed by the degree of fiscal conservatism of most companies' financial plans; the majority of Peruvian companies with whom I met have a real aversion to leverage which likely stems from this history.
Macroeconomic stability. Peru has been one of the worst performing markets in 2013, down -27.9% year to date in USD terms. Nevertheless, it merits pointing out that Peru was the fastest growing economy in Latin America last year, with a real GDP (gross domestic product) growth rate of 6.3% and inflation under control at 3.5%. This is impressive on its own, but even more impressive is that Peru's average real GDP growth rate over the past ten years has been 6.5%, with inflation over this same time period averaging 2.8%.4 The country's current challenge is to stay on this stable macroeconomic course while weathering the ongoing slump in commodity prices. While most of the companies I met with were not what I would call "fans" of the current administration, I think it is fair to say that the Peruvian President Humalla is generally regarded as a fiscally prudent and politically savvy president and that his administration is keenly aware that the private sector is an important force in the continued development of the nation.
A better future. My visit to Lima left me optimistic that Peru has a brighter future ahead of it. Peru's total loans to GDP ratio is just 27%, compared to 77% in Chile, 44% in Brazil and 33% in Colombia, an indication that there is an opportunity for loan growth in Peru that should support continued robust consumer activity.5 Currently, there is only a very small formal mortgage market in Peru: I was told by one of the largest Peruvian banks that out of roughly 6 million households nationwide, there are less than 180,000 mortgages outstanding. On my two-day visit to Lima, I saw both a modern, aesthetically pleasing and quickly growing financial zone in the San Isidro district as well as many square miles of seemingly unfinished but clearly lived-in cinderblock construction in the surrounding environs.
Lima is a rapidly growing city that possesses a healthy amount of optimism. The Fund is not currently invested in Peru; despite a good number of well-run companies led by competent and outwardly looking management teams, valuations remain steep and liquidity is not terribly robust. Having said that, the Fund may enter this market when valuations become more attractive. I am confident that under the right leadership, Peru can move beyond its tumultuous history toward a brighter future.
Kate Jaquet
Lima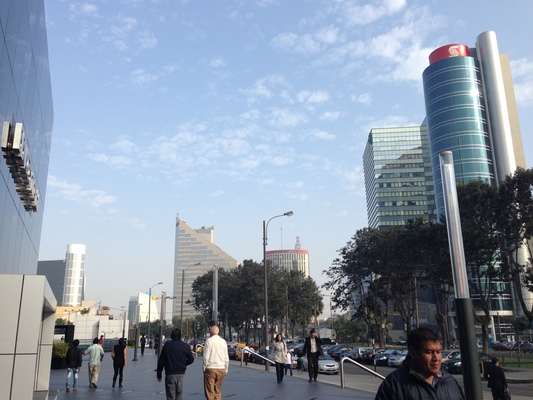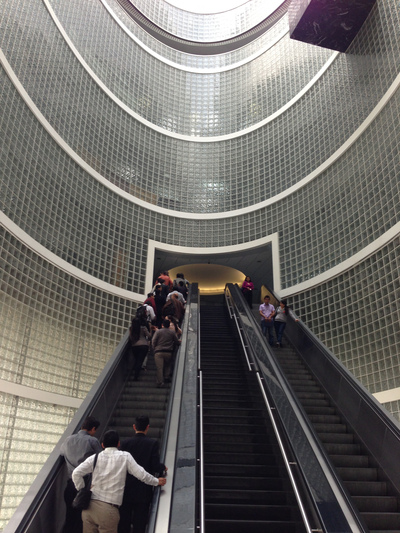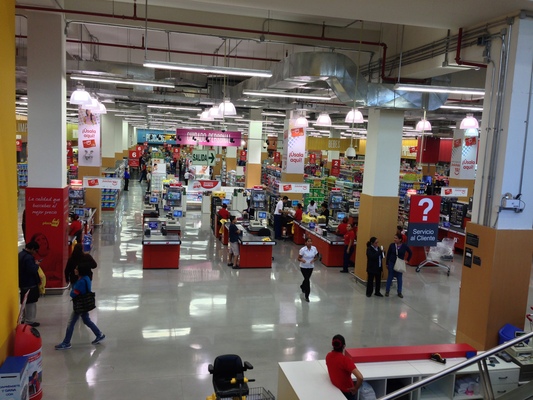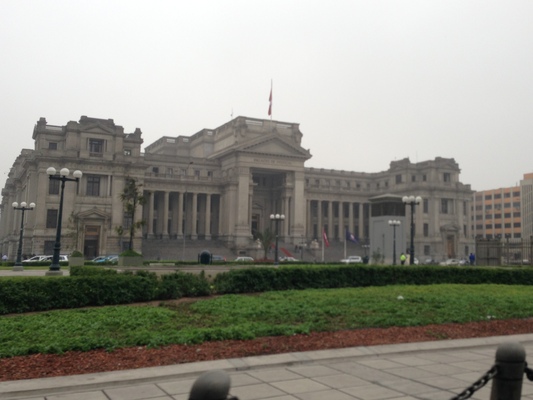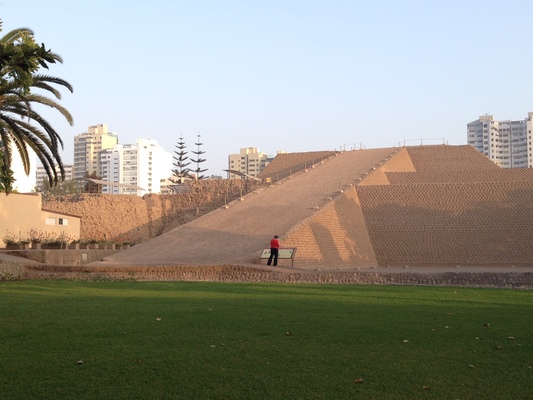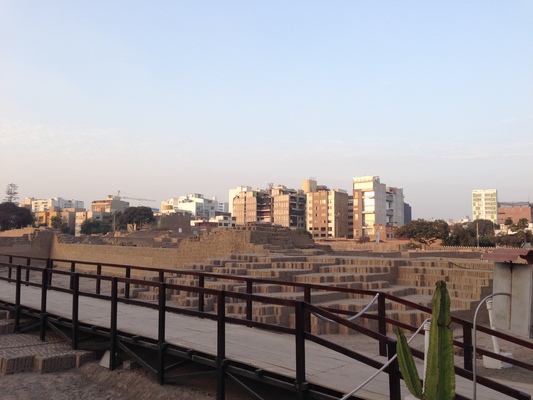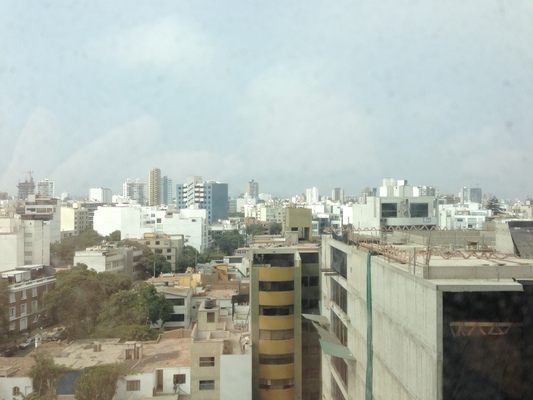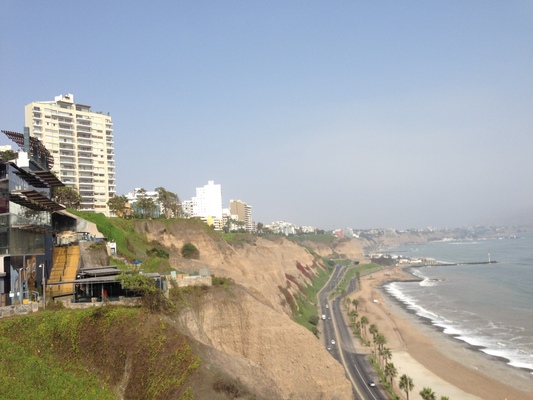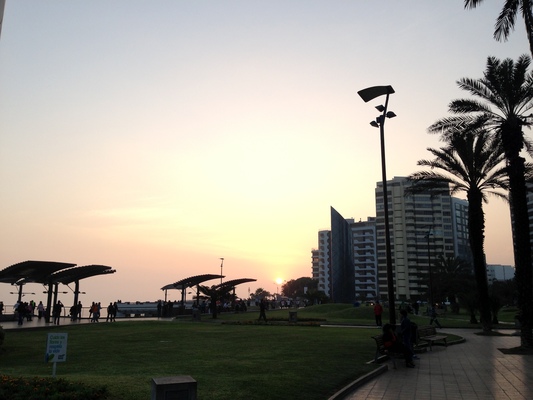 The views and information discussed in this commentary are as of the date of publication, are subject to change, and may not reflect the writer's current views. The views expressed represent an assessment of market conditions at a specific point in time, are opinions only and should not be relied upon as investment advice regarding a particular investment or markets in general. Such information does not constitute a recommendation to buy or sell specific securities or investment vehicles. It should not be assumed that any investment will be profitable or will equal the performance of the portfolios or any securities or any sectors mentioned herein. The subject matter contained herein has been derived from several sources believed to be reliable and accurate at the time of compilation. Seafarer does not accept any liability for losses either direct or consequential caused by the use of this information.

As of 5/31/13 the Fund had no economic interest in Banco de Credito del Peru. View the Seafarer Overseas Growth and Income Fund's Top 10 Holdings. Holdings are subject to change.

Kate Jaquet is a Registered Representative of ALPS Distributors, Inc.
Bloomberg, as of 8 July 2013.
Bloomberg, as of 8 July 2013.
Bloomberg, as of 8 July 2013.
Bloomberg, as of 31 March 2013.
Banco de Credito del Peru, May 2013.