Hundreds of multi-national corporations (MNCs) have thriving operations in the Malaysian state of Penang. These MNCs set up operations on the island in the 1970s and 1980s, attracted by the low labor costs; they continue operating in Penang today for the tax incentives, stable government policies, skilled workforce, and reliable infrastructure.
A handful of Malaysian companies provide contract manufacturing and other services to the MNCs operating in Penang. While these local contract manufacturers are well-run and profitable, customer concentration is a limiting factor for their growth and scale.
Penang is a small but mighty state in northwestern Malaysia (see Figure 1), accounting for almost 30% of the country's exports.1 Most of the goods exported from the state are electronics and electrical components.23 Upon arrival on the island of Penang, I was impressed by the efficient infrastructure and well-designed industrial parks, the largest of which is located adjacent to Penang's international airport. More than 300 MNCs have operations in Penang today; driving through the industrial parks on my way to corporate meetings took me past the local operations of many of the world's largest corporations.45 The low cost of labor, accommodative government policies, talented workforce, and reliable and well-designed infrastructure are compelling reasons for MNCs to set up operations in Penang.
The Bayan Lepas Industrial Park was created in the 1970s and has been a key driver in the economic development of the state of Penang. The manufacture of electronics and electrical components in this park is the main reason that Penang's growth in economic output has been consistently higher than the national average for decades.6 Penang is developing another industrial park in the hopes of capitalizing on the trend of relocating manufacturing capacity outside of China. The Malaysian government hopes that this new park, Batu Kawan, will be the next growth driver for Penang.7 As Malaysia's relative wage advantage in manufacturing has waned, as shown in Figure 2, the country seeks to move up the value chain and use business processes and resources to produce higher-margin products.
Figure 2. Manufacturing Sector Labor Costs
| Country | USD/hour |
| --- | --- |
| China | $6.50 |
| Malaysia | $5.89 |
| Mexico | $4.82 |
| Vietnam | $2.99 |
Data for Malaysia as of December 2019.

Data for China, Mexico, and Vietnam as of August 2019.

Sources: Malaysia Department of Statistics, Statista, Seafarer.
The benefits of Penang's new industrial parks are exciting to consider, especially the focus on higher-value manufacturing in Batu Kawan.8 However, a limiting factor for many of the Malaysian companies in the global technology supply chain is a heavy reliance on a small number of customers. One company I met in Penang received more than 70% of its revenues from a single customer and mainly from one key service. Another company I met derived more than 45% of its revenue from one customer. Customer concentration is arguably the main reason that the revenue base and market capitalizations of the Malaysian contract manufacturers remain small today. These companies are essentially captive to and/or heavily beholden to their largest customer, which is not an enviable position. Their inability to grow beyond a flagship customer is likely a limiting factor to their growth and long-term success. These are well-run companies, some with impressive margins and orderly balance sheets, but their roles as a meaningful part of the global technology supply chain depend on their ability to diversify their customer bases, and consequently, their revenue streams.
Kate Jaquet
Penang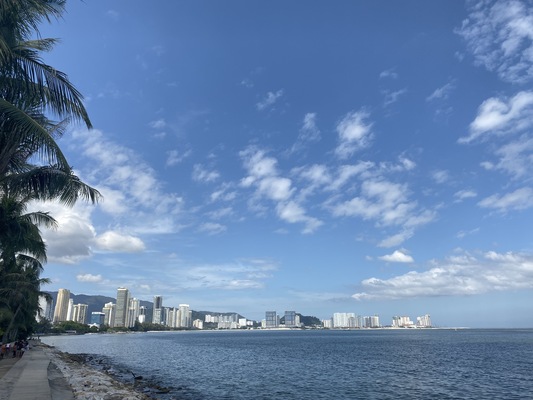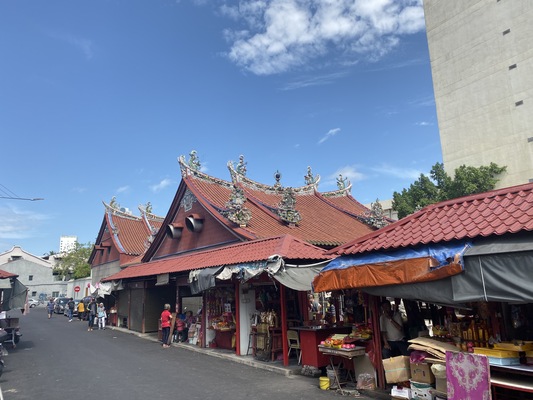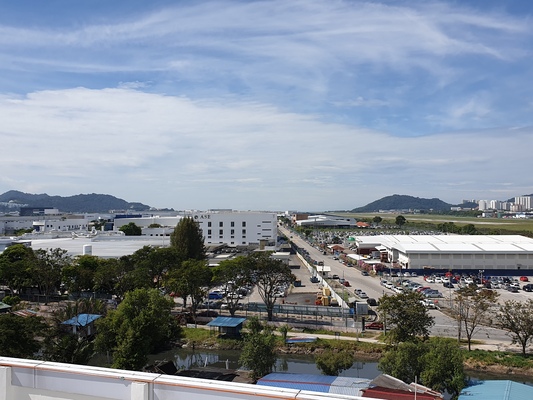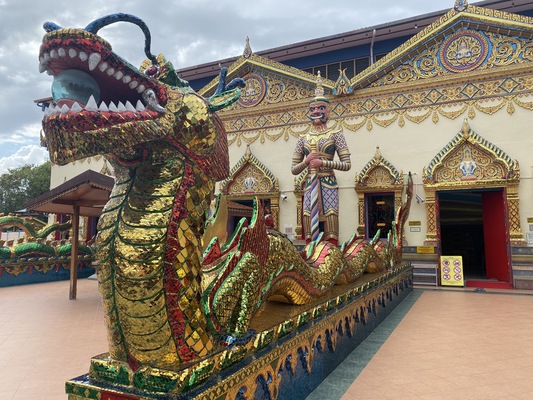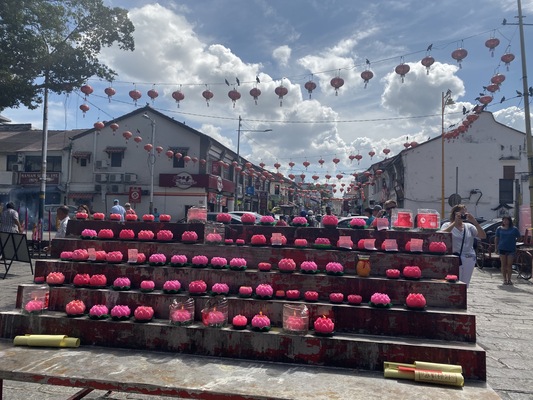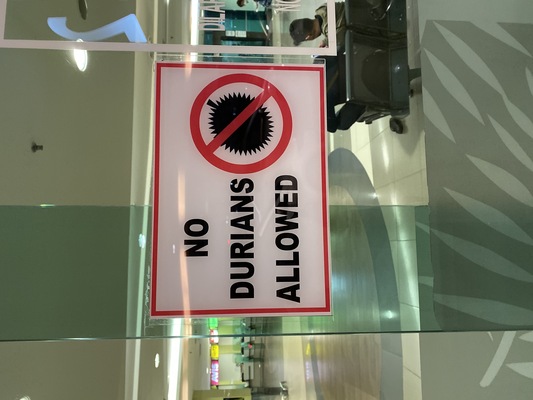 The views and information discussed in this commentary are as of the date of publication, are subject to change, and may not reflect Seafarer's current views. The views expressed represent an assessment of market conditions at a specific point in time, are opinions only and should not be relied upon as investment advice regarding a particular investment or markets in general. Such information does not constitute a recommendation to buy or sell specific securities or investment vehicles. It should not be assumed that any investment will be profitable or will equal the performance of the portfolios or any securities or any sectors mentioned herein. The subject matter contained herein has been derived from several sources believed to be reliable and accurate at the time of compilation. Seafarer does not accept any liability for losses either direct or consequential caused by the use of this information.
The Malaysian state of Penang is small with an area of just 405 square miles. As a comparison, the state of Rhode Island has an area of 1,212 square miles. Source: Wikipedia.
"Malaysia Department of Statistics," Malaysia Department of Statistics, Data as of 20 January 2020.
"Malaysia's Digital Economy: A New Driver of Development," World Bank, September 2018, page 9.
"Invest Penang: Your Choice Location," Data as of 20 January 2020.
By way of example, Intel, Motorola, Plexus, Dell, Agilent, Seagate, Broadcom, Osram, AMD, Avago, Bosch, Clarion, Fairchild, AMD, and HP are all located in the Bayan Lepas Industrial Park, Penang's largest industrial park, located adjacent to Penang's international airport.
"Higher Education in Regional and City Development: State of Penang, Malaysia," OECD, 29 March 2011.
"US Fortune 500 Company to set up facility in Penang," The Star, 5 February 2020.
Timothy Choy, "Can Batu Kawan Industrial Park be the Silicon Valley of the East?," Penang Institute, 12 September 2018.