The Duterte Administration's ambitious Build Build Build infrastructure spending program seeks to upgrade the Philippines' underdeveloped infrastructure system, which ranks as the second lowest among MSCI Emerging Markets countries by the World Economic Forum.1
Conglomerates we met with in the country are entering and expanding investments in infrastructure projects through unsolicited proposals, which may lead to a sub-optimal allocation of government resources as well as corporate governance concerns.
Implementation of the infrastructure program appears to favor overseas government-to-government funding, which may hasten the country's economic and geopolitical pivot to China.
While idling in gridlock traffic between meetings, I had plenty of time to observe the Philippines' de facto mass transit system – the jeepney. Colorful makeshift buses originally assembled out of World War II army jeeps, jeepneys are the primary mode of transportation for many in Metro Manila. Perhaps symbolic of the country as a whole, these seatbelt-less, smog-churning behemoths are a unique and vibrant blending of historical legacies – one that could be a lot safer and efficient. In addressing these national issues, populist President Rodrigo Duterte has made law and order and infrastructure the focal points of his administration. Condemned internationally for his tacit support of extrajudicial killings of suspected drug traffickers, Duterte's ambitious $180 billion infrastructure investment program has received a warmer welcome. Dubbed Build Build Build, the program seeks to increase investment in road, rail, airport, maritime, and other infrastructure from under 3% of gross domestic product (GDP in past years to over 7% of GDP by 2022.2 With the Philippines' infrastructure ranked 97th in the world by the World Economic Forum, such investment is sorely needed.1 However, from our meetings, it became apparent that Duterte's affection for splashy headlines and his "build first, ask questions later" implementation approach come with potential side effects.
To accelerate the pace and scale of development, Duterte has moved away from a centrally-planned open bidding process for public-private partnerships toward a reliance on unsolicited projects and foreign government-provided Official Development Assistance (ODA). The impact of the shift toward unsolicited projects became readily apparent at a conference we attended showcasing the individuals behind the large family-owned conglomerates that have grown over generations to dominate the country's business sector. Some of these companies can trace their roots back to the years of Spanish colonial rule. Despite their long-lived historical areas of focus, all eight of the conglomerates we met were entering the infrastructure sector for the first time or expanding their exposure to the sector. Has Duterte's rallying cry for infrastructure instilled a newfound altruistic nationalism among the country's business elites? Probably not. Instead, these companies have reacted to the administration's building fervor by proposing unsolicited projects that have synergies with their existing assets. The internal rate of return (IRR) on a new toll road that connects to an existing real estate development or resort looks much more attractive than it would on a standalone basis. While the government allows others to bid on such proposals, the highly localized externalities of such projects reduce the incentives for rival bids and may increase the risk that government resources are allocated inefficiently and/or haphazardly. Minority investors in conglomerates face the additional risk that shareholder capital is invested in infrastructure projects with spillover benefits to assets of the controlling families owned outside of the listed entities.
Build Build Build also appears likely to hasten the Philippines' economic and geopolitical pivot to China. While on a state visit to Beijing in October 2016, Duterte announced the country's economic and military "separation" from America and realignment with China. Beijing subsequently pledged $24 billion in investments and funding for Philippine infrastructure projects.3 Several companies we met in the hospitality and real estate sectors commented on China's newfound interest in the Philippines. Chinese tourist arrivals surged 43% in 2017, overtaking foreign visitors from the U.S., as new direct flight and cruise routes were opened. Likewise, property developers noted that close to 15% of residential sales were to Chinese buyers.4 The two telecom companies we met with, however, were less enthusiastic about the potential role of China in Build Build Build. To foster greater competition and investment in telecommunications infrastructure, Duterte has made the entrance of a third player a priority. Left to market forces, the country has failed to attract a third entrant due to the high level of capital expenditure required and market saturation; an entrant would likely face years of losses to gain a toehold in market share. To catalyze what may prove an uneconomic investment, the companies suggested Duterte may need a bilateral government-to-government deal, perhaps involving one of the state-owned telecom companies in China. What specifically China's government would reap from such an investment and, more broadly, its other pledged investments, is murky. However, it does not require a huge imagination to envision Beijing exacting concessions over disputed territories in the South China Sea. As one company representative mused, perhaps an island would sweeten the deal.
These potential side effects notwithstanding, Build Build Build appears to be a step in the right direction for the Philippines. However, as I stood in the sweltering departures hall of Manila's Ninoy Aquino International Airport, where investment in functioning air conditioning infrastructure has yet to materialize, I was reminded that Duterte's infrastructure ambitions still have a long road ahead to avoid being merely Talk Talk Talk.
Brent Clayton
Manila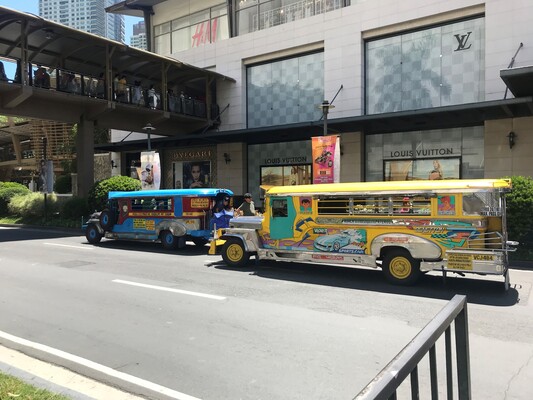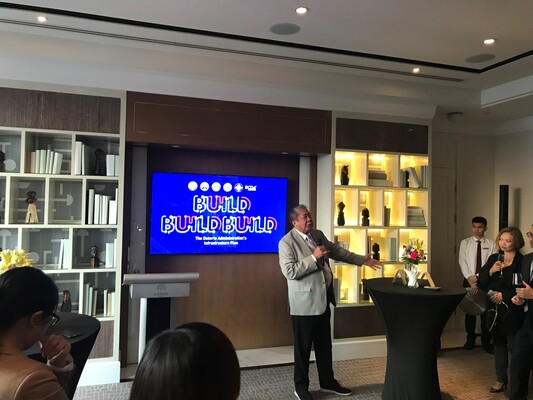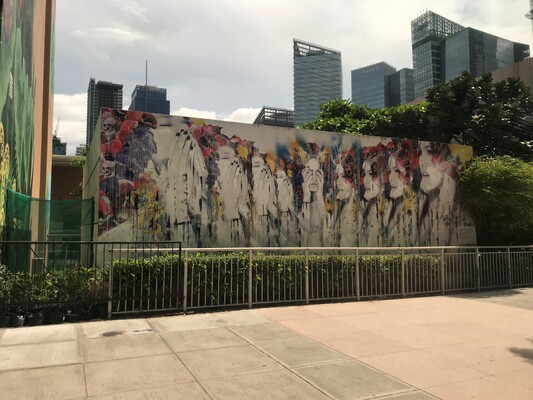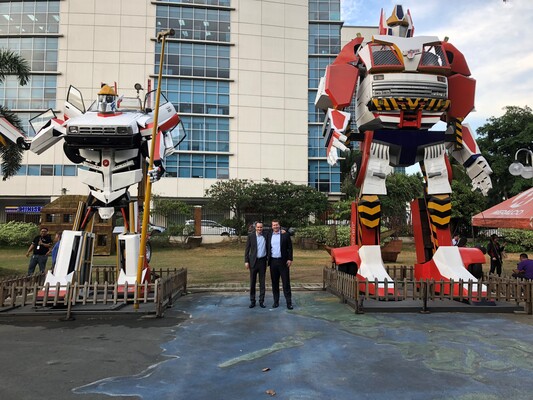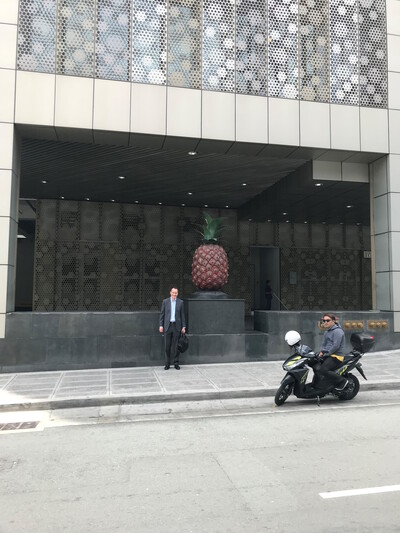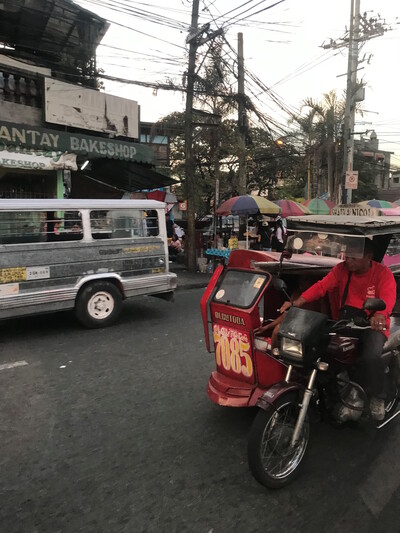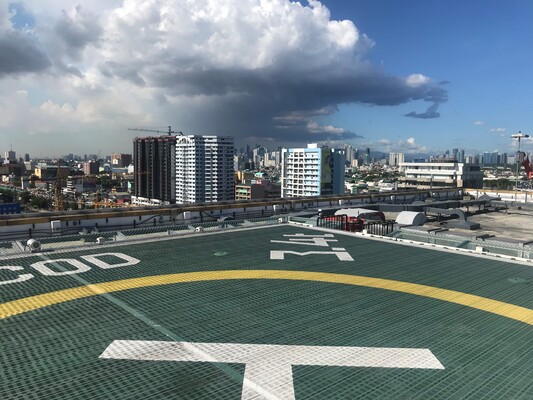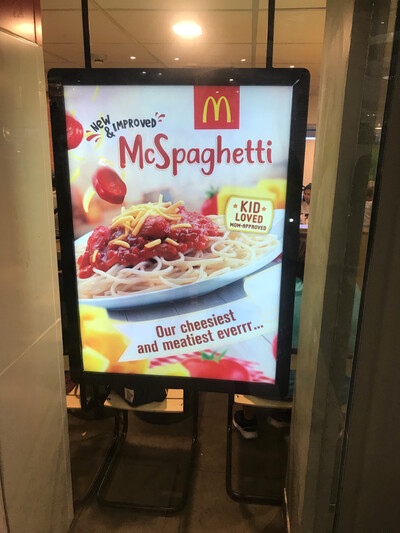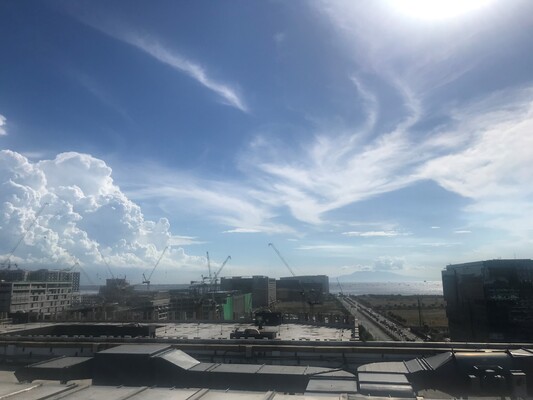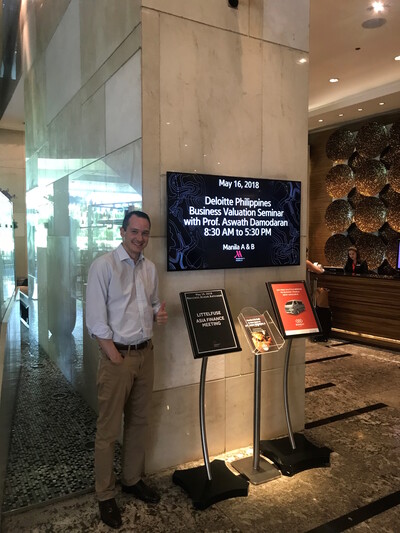 The views and information discussed in this commentary are as of the date of publication, are subject to change, and may not reflect Seafarer's current views. The views expressed represent an assessment of market conditions at a specific point in time, are opinions only and should not be relied upon as investment advice regarding a particular investment or markets in general. Such information does not constitute a recommendation to buy or sell specific securities or investment vehicles. It should not be assumed that any investment will be profitable or will equal the performance of the portfolios or any securities or any sectors mentioned herein. The subject matter contained herein has been derived from several sources believed to be reliable and accurate at the time of compilation. Seafarer does not accept any liability for losses either direct or consequential caused by the use of this information.

As of June 30, 2018, Del Monte Pacific, Ltd. comprised 3.1% of the Seafarer Overseas Value Fund. View the Fund's Top 10 Holdings. Holdings are subject to change. As of June 30, 2018, the Seafarer Funds did not own shares in Manila Electric Company (Meralco).